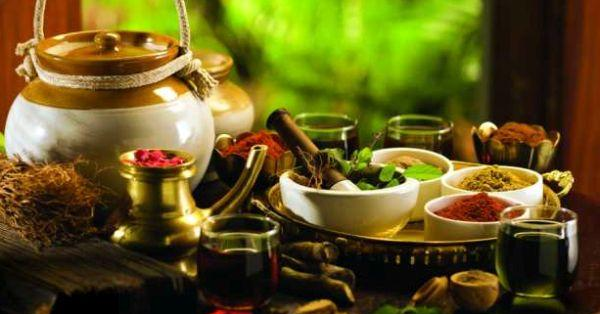 Gopal Ayurvedic Center is the best Ayurvedic treatment center offers the best Ayurvedic treatment. We have team of well experienced Ayurvedic doctors to provide the best , result oriented, 100% authentic ayurvedic treatment to resolve the obesity, skin problem, diabetes, migraine, psoriasis, thyroid, sex weakness and many more. Call us for appointment.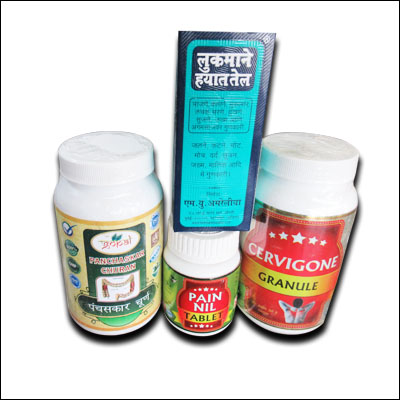 Cervigone:-
It is an execellent combination of rare herbs which relaxes nervous system, helps in insomnia, vertigo, hypertension, headache, loss of memory and a herbal brain tonic. Cervical treatment with the food supplement…. no side-effect gurenteed.
Diet & Lifestyle Advice
Increase intake of oily foods that are easily digested, sweet things, purified butter, vegetable soups, milk and almonds.
Avoid rice, refined flour, kidney beans, and other foods that cause flatulence.
Avoid physical and mental exertion.
Get a good night's sleep.
Have regular, gentle body massage with recommended oil.
Dhanurasan and Ujjai Pranayam are highly recommended for cervical pains.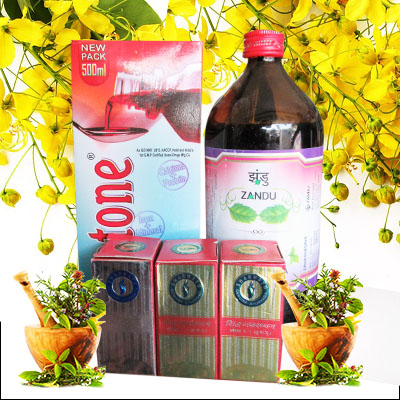 LOW BP KIT- 15 DAY Only Rs-2445 With Coriar Charge All of India
Duce tablet ( medicine for low blood-pressure of any origin )

Composition:

Arjun Chhal (Nelea tomentoza) ….40 mg.
Suddha gugul…30 mg.
Ashwagandha…160 mg.
Sindhav (Rock salt)….20 mg.
Suddha Makardawaj …0.4 mg.
Karpad bhasma…14 mg.
Suddha silajit…14 mg
Properties:
Management of low blood pressure.
Psychosomatic disorders (anxiety-neurosis)
Specific for low blood pressure of any origin.
Ideal tonic in tuberculosis.
In old age as general tonic.
In enlarged prostate to tone up bladder.
Corrects liver and digestive upsets.
In psychosomatic disorders like anxiety, neurosis.